As we pour through the data from Monday's Canadian election, some late campaign movements have been very eye-opening in terms of the factors that likely caused them.

The campaign, for the most part, was fairly stable with the Liberals and Conservatives neck and neck for the top spot, while we saw a steady rise in support for the NDP and Bloc that occurred after the debates on October 7th and 10th. But online trends started to change on Thursday the 17th as discussions of two particular topics increased and became the focus of online discussions over the weekend leading up to Monday's vote.

The first was a significant increase in climate change discussions. As these discussions increased, they coincided with an increase in Liberal sentiment and support, and a decrease in the same measurements for the NDP. At the same time, the Liberals were pushing the message that a vote for anyone else would hinder climate change initiatives. The change in support and sentiment indicates the messaging resonated and was successful in driving some changes in voter intention.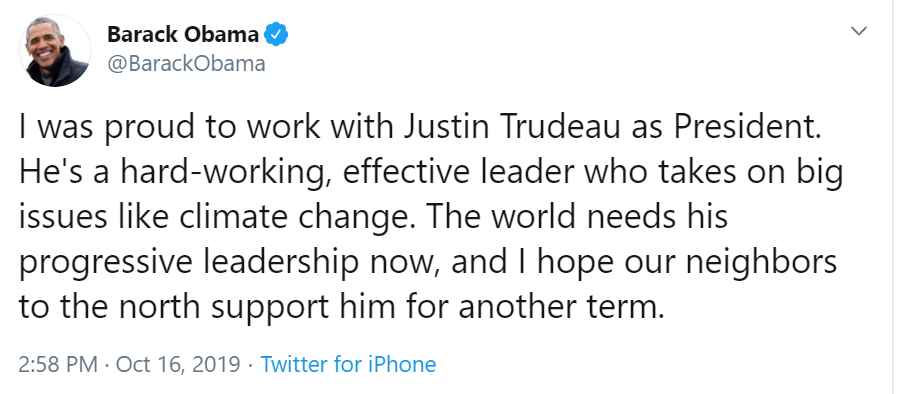 A second factor that is hard to ignore is President Obama's endorsement of the Prime Minister that explicitly mentioned climate change. Liberal online mentions linked to the endorsement immediately increased after it was posted, along with a corresponding upward swing in positive sentiment expressed towards the party.
As the election results show, the Liberals exceeded most predictions for their seat count, indicating that there were some ballot box decisions revolving around the issue of climate change made in their favour, much to the detriment of the NDP. The data seems to indicate that timely and effective messaging played a large part in those decisions.